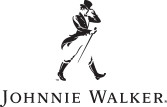 Unrivalled masterpiece -
A blend of Johnnie Walker's rarest whiskies
Back in 1820, with his desire to "provide a consistent high-quality product" and obtaining hints from tea blending, John Walker began the blending of single malt whisky.
Today, the result of his passion and persistence, Johnnie Walker, is loved by people around the world as the world's No.1※ scotch whisky.
※Source: IMPACT Databank, 2014 Report
Area: Scotland, United Kingdom Foundation: 1820
Johnnie Walker & Son XR 21
Created to honour Master Blender Alexander Walker II, this blend is an assured, balanced and elegant, with layers of citrus zest, ripened tropical fruits and hints of tobacco.
---
Brand
Johnnie Walker
Country
Scotland
Size
750 ml
Tasting Note

*Nose : Spiced apple, smoky oak and a little toasted brioche

*Palate : Orange and lemon peels by the bucket-load, followed by another kick of smoky malt

*Finish : Wafts of Sherry-soaked raisins last and last.





HOUSE OF SPIRITS ENCOURAGES RESPONSIBLE DRINKING